Tours & Travel in Mussoorie - Getting In & around Mussoorie - The Queen Of Hills
Do try to get away from the taxis/cars, Use vehicles to a minimum. Mussoorie is hectic and exhausting, but ultimately safe and exciting and known for its salubrious climate and scenic beauty. Just walk. Some of your best experiences will come at unexpected turns. For the most part you will want to get around on foot. The Mall is closed to most vehicles.
By Rickshaw
A relatively flat section of the Mall allows a fleet of rickshaws to ply their trade. You can catch a ride from the Library end of the Mall to about the midpoint.
By Taxi
Within Mussoorie, taxis are not very useful. If you are heading up to Landour with your luggage, it would be wise to catch a ride. They can also be hired for outings to places such as Kempty Falls or Happy Valley. There are taxi stands at both ends of the Mall. Many locals offer 'taxi' services, and if you are staying longer you will likely find these (slightly cheaper) alternatives.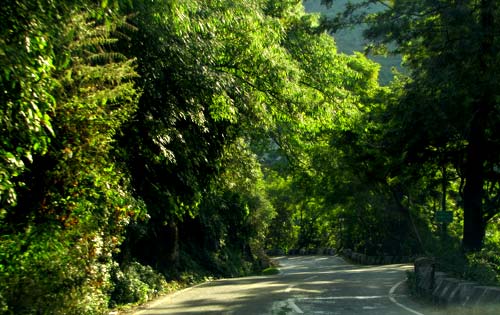 Email:
booking@mussoorietourism.in